Happy Monday! I hope you had a great weekend!
As always, I like to start the week off right with some words of Motivation...
"I Already Know What Giving Up Feels Like.... I Want To See What Happens If I Don't." Neila Ray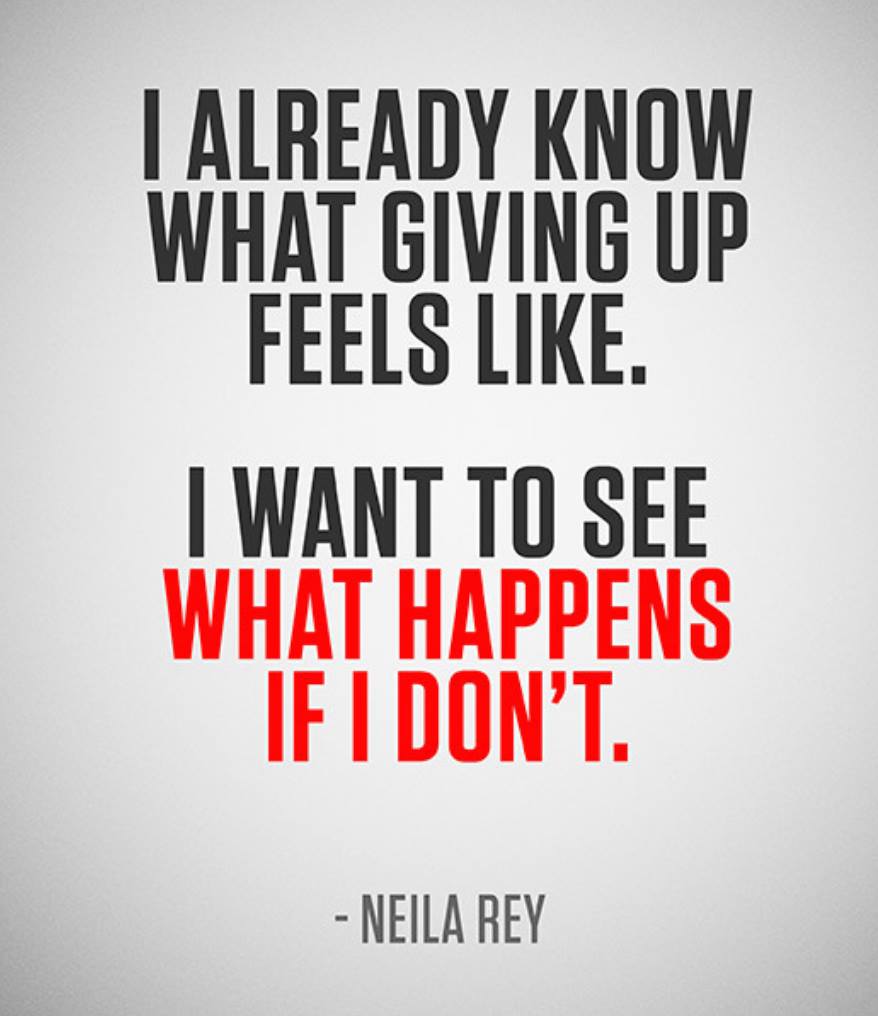 Giving up is the easy way out... Anybody can give up when times get tough, but how satisfying will it be when you dig in deeper, push harder and keep on going? We only get one shot on this earth and we have to live it with intention! Just existing is not an option! Do what makes you happy and keep working for it!!! I hope you have a GREAT week and if there is anything you need, please do not hesitate to reach out anytime!
Your Realtor!
Dan